Zoom in on photo by using your cursor.
EMPIRE PARK LAUNCH SITE IS FULL.
PLEASE SELECT ANOTHER SITE FOR LAUNCHING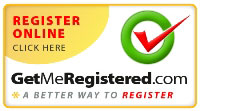 Sign up today for Floatzilla 2013 – Saturday, August 17, 2013 at Lake Potter in Sunset Park, Rock Island, IL.
This year's launch sites are:
Sunset Marina, Rock Island, IL
Credit Island, Davenport, IA
Marquette Street, Davenport, IA (NEW THIS YEAR!)
Ben Butterworth Parkway, Moline, IL
Empire Park, East Moline, IL (LAUNCH SITE FULL. Please select another location for launching.)
For more details on launch sites, CLICK HERE, or on the "Launch Sites" menu at top.
Like us on Facebook and share with your friends! We need your help to promote the event and break the Guinness World Record for the largest flotilla!